Welcome Back Spring to the Bodie Hills
Dear Friend,
It seems that the Eastern Sierra is finally starting to thaw with the last week showing the first signs of spring: warmer weather, melting snow, and even the tops of the sagebrush have finally become visible. Coming out of a record breaking winter, there is still a good amount of snow on the ground, but many are starting to enjoy the warmer weather! If you get out into the Bodie Hills this spring, whether for a snowshoe, cross-country ski, or snowmobile outing (or a hike or ride when the dirt appears), send us your pictures by emailing allison@friendsoftheinyo.org! They can be featured in future issues of this newsletter or on our social media platforms:
Several local Bodie Hills Conservation Partnership members will be at Earth Day events this April: stop by a booth and pick up your own Bodie Hills Conservation Partnership sticker!
Saturday, April 22nd: Bishop Paiute Tribe's Earth Day and Spring Market at the Owens Valley Paiute Shoshone Cultural Center. Come to 2300 W. Line St., in Bishop on Earth Day morning at 8 for a first-come-first-served breakfast, and stick around to assist with a volunteer community trash clean-up focusing on beautifying Tribal roadways and common areas. The clean-up will end at 10:30. Then, visit environmental activity tables from various organizations from 10:30 am till 2 pm. Enjoy informational booths, a Spring Market, food, live music, raffles, the opportunity to win a free lunch, and more!
Saturday, April 22nd: Earth Day Sierra and Community Art Day at Bishop City Park. Come and enjoy live music, children's activities, Native dances, artist and food booths, and other Earth Day activities from 10 am till 5 pm at Bishop City Park right on Main Street.
Sunday, April 23: Big Pine Paiute Tribe of the Owens Valley's Big Earth Day Celebration. The event will begin with a roadside volunteer cleanup from 9 to 11 am, and will be followed by an outreach/educational component from 11 am to 12:30 pm. Come visit information booths hosted by Tribal staff, FOI, Grid Alternatives and Owens Valley Indian Water Commission at the Alan Spoonhunter Memorial Gym located at 1050 Richards St., in Big Pine.
Saturday, April 29: Lone Pine Paiute Shoshone Tribe's 10th Annual Lone Pine Tribal Earth Day Celebration. This year's theme is "Indigenous Wisdom to Face Modern Challenges." Visit the FOI booth, as well as many other participating organizations' tables and displays at the Community Outreach Fair from 10 am to Noon at the Tribal Gymnasium, located at 1145 E-Sha Rd., in Lone Pine.
Won't be in the area but want a Bodie Hills Conservation Partnership sticker?
Email allison@friendsoftheinyo.org
Some News that Inspire Hope!
California Department of Fish and Wildlife Report on the Greater Sage-Grouse
The Center for Biological Diversity submitted a petition in November 2022 to the Fish and Game
Commission to list the greater sage-grouse as
threatened or endangered under the California Endangered Species Act (CESA). The California Department of Fish and Wildlife (CDFW) then prepared a scientific report assessing the scientific information within the petition and their own records. On April 6th, CDFW concluded that the petition does provide sufficient scientific information to potentially warrant the petitioned action to list the greater sage-grouse as threatened or endangered under CESA.
Since the initial staff recommendation from CDFW is supportive, it is possible the greater sage-grouse will move towards candidacy under the California Endangered Species Act.
New Proposed Rulemaking from BLM
The Bureau of Land Management (BLM), the largest landowner in the Bodie Hills, announced a proposed rule on April 3rd, with public comment open until June 20th. The proposed rule would apply land health standards to all BLM-managed public lands and uses, clarify that conservation is a "use" within FLPMA's multiple-use framework, and revise existing regulations to better meet FLPMA's requirement that the BLM prioritize designating and protecting Areas of Critical Environmental Concern (ACECs).
This new rulemaking is expected by some to be integrated in potential new sage grouse management plans, with the BLM considering amending the 2015 plans to account for new scientific information and changing conditions for the grouse accelerated by the effects of climate change.
Big News Since Our Last Quarterly Newsletter: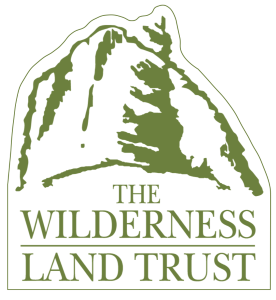 The Wilderness Land Trust completes the transfer of 1,698 acres of sagebrush steppe in the eastern Sierra to public ownership.
In late January, (after the deadline for our last newsletter) the Wilderness Land Trust announced the completion of a transfer of 1,698 acres to public ownership. Located in the Bodie Hills, just east of Yosemite National Park, the property stretches across five parcels, dispersed throughout a large ranch holding.
The news was announced in the Wilderness Land Trust's newsletter on January 27th along with this statement:
"The Bodie Hills have some of the highest ecological intactness and species richness in the region, and are ranked in the top 10% of unprotected BLM lands in California for biodiversity. Despite the ecological importance of the region, it is a patchwork of private property and public lands managed by the Forest Service and Bureau of Land Management with three Wilderness Study Areas covering much of it. Wilderness designation efforts, such as those in the Bodie Hills, are often hindered by the presence of private land fragmenting the landscape as it creates an inability to control critical habitat components to assure the viability of a designation.

Since we began our work in the Bodie Hills in 2006, the Trust has purchased five large properties there totaling just over 7,000 acres. This is the third of them to be successfully transferred to public ownership. Thanks to the support of and partnerships with local conservations groups and tribes, we are steadily unifying ownership in the area, removing piecemeal management and fragmented habitats. It won't be solved overnight, but the cumulative impact of almost twenty years of work and your support is moving us closer to the goal of protecting this important landscape."
Sawtooth Ridge, Spring Peak, and Bald Peak, respectively.
Mining Updates: Get Involved
The three exploratory drilling projects in on the Nevada side of the Bodie Hills, Klondex Aurora's project on Sawtooth Ridge, Headwater Gold's project at Spring Peak, and Paramount Gold's project at Bald Peak, are unable to begin drilling activities until after July 16th due to sage-grouse mating and nesting restrictions.
Interested in helping monitor these drilling sites in the Humboldt-Toiyabe National Forest this summer? Community members will be keeping tabs on activities in the Bodie Hills from a distance; you can join them and us by adding your name and contact information at the button below.

Want to know more about exploratory mining projects in the Bodie Hills?
BHCP partner, the Sierra Club Range of Light Group, has one on demand recorded presentation and one upcoming presentation related to mining in Eastern Sierra, including in the Bodie Hills.
The Harms of Exploratory Drilling
Virtual Presentation
**CLICK HERE FOR AN ON-DEMAND RECORDING**
"There are five exploratory drilling projects in the Eastern Sierra that could eventually lead to open pit gold mines. Gold is not a critical mineral, but the high price of gold is driving companies to look for gold, even microscopic gold that wasn't worth going after before. While mining has a huge impact on the environment, exploratory drilling impacts the environment too. Clearly, on a much smaller scale, but it has its harms. Join us and find out about three exploratory drilling projects in the Bodie Hills and the impacts that they will have."
California Gold Cyanidation Ban
Virtual Presentation
April 25, 2023
6:30 - 8:00pm
**REGISTER HERE FOR THE UPCOMING PRESENTATION**
"Range of Light Group has been looking for ways to discourage exploratory drilling for gold in the Eastern Sierra. One possible way would be a statewide ban on the use of cyanide in the extraction of gold from ore. In this presentation we will learn why we don't really need gold, we just think we do, and we will explore the harms gold mines inflict on landscapes, water supplies, biodiversity, and the carbon footprint - all for very little reason. A California Gold Cyanidation Ban is just a hope in our collective green hearts, but we ask you to join us in investigating this possibility."
Planning a Trip to the Bodie Hills?
Both SR 182 and SR 270 remain in full closures due to snowy conditions and the dirt roads in the Bodie Hills are not plowed in the winter. Those seeking to see the Bodie Hills this spring should be aware of the remaining snowpack splendor and be advised that over-snow travel requires snowmobiles, skis, or snowshoes.
Additionally, as the snow melts, recreationalists should be advised of sage-grouse lekking restrictions, which extend until July 16th. Please give this bird space- it has been a tough winter and spring for the sage-brush dependent species, whose lekking season should have started around March, but has been stalled by the deep snowpack.
Happy trails!
Thank you for your continued support of the BHCP.
If you would like to subscribe to the newsletter please click here.