K2 Gold Completes Drilling... Next Steps?
In mid-November 2020, K2 Gold completed their Phase 1 exploration plans for Conglomerate Mesa. The Vancouver company drilled 17 total holes over 4 different locations by helicopter only. No new roads were built for this work. At this time, the company is receiving drill results from the lab and recently announced results from the first three holes. While K2 Gold is awaiting the rest of their drill results, they are progressing their much more devastating Phase 2 exploration plans which include miles of new road construction and 120 new drill holes. The company has made it clear that the locals' desire to protect this landscape does not outweigh their corporate bottom line. But we have a chance to stop them...
K2 Gold's Phase 2 plans will be reviewed by the Ridgecrest BLM and there will be a public comment opportunity for all. Tribal Nations, local residents, business owners, and desert public lands enthusiasts are prepared for this and will express their strong opposition to K2 Gold's exploration and any subsequent mining. We need you to be ready for this comment period as well. We expect K2 Gold to submit their Phase 2 plan to the BLM this week. If the Ridgecrest BLM takes a month to review their plan, we will likely see a public comment opportunity in late-January. Be prepared!
Insights From An Investor's Presentation
Two weeks ago, K2 Gold hosted a public investors meeting to share the status of the company, its financials, and the future of their "Mojave Gold Project." Friends of the Inyo and a few partners sat in on the presentation and K2 Gold confirmed what we already knew - That any mine at Conglomerate Mesa would be an open-pit cyanide heap leach gold mine. Though this is something we've understood for some time, it was helpful to have this confirmed by K2 Gold, as they have dodged this concern for some time. Additionally, K2 Gold alluded to their exit strategy, confirming what we have seen in the desert time and time again with penny stock exploration companies. They bull rush forward with exploratory drilling, fluff and exaggerate their findings, or drill known locations, and then sell their company to major mining corporations who then steamroll small communities with destructive projects.
K2 Gold Looks To Repeat Its Formula
K2 Gold is a reincarnation of Kaminek Gold, which sold to Goldcorp and Newmont for $520 million dollars in 2016. Kaminek Gold had the same CEO and Board Chairman as K2 Gold and these individuals currently own 18% of the company. If they sell their company and the Conglomerate Mesa mineral rights, they will be well greatly compensated. This is why local residents struggle to believe that this company has any interest in respecting the local's wishes. It is clear from this fact and from the treatment to the community that Lone Pine, Inyo County, local Tribal Nations, Keeler, and Conglomerate Mesa are simply pawns to a K2 Gold payday. K2 Gold has no social license for this work.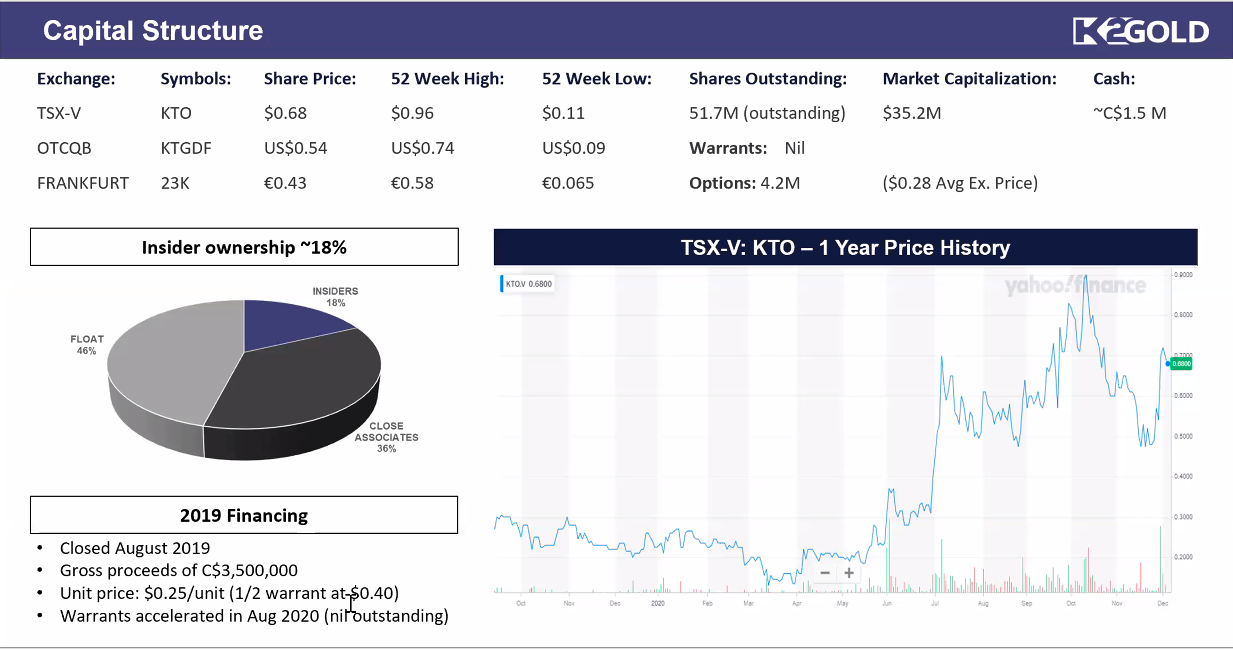 What's Being Done Now?
Friends of the Inyo and local partners are monitoring the drill sites to better our understanding of K2 Gold's work and to assess acreage impacts. We found that K2 Gold's work has well surpassed the 0.2-acre disturbance cap issued by the Ridgecrest BLM. FOI and partners submitted a letter to the BLM highlighting diesel spills, hydraulic oil spills, new trail development, and the sheer size of drill site impacts. We also requested that the Ridgecrest BLM assess these impacts before allowing any more K2 Gold operations to move forward. Mitigation must happen after this drilling is completed and a substantial amount of mitigation will likely be required since K2 Gold went over the disturbance cap for this project. The pictures below were taken by Friends of the Inyo and partners on monitoring trips in November.

K2 Gold Background --- K2's "Mojave Gold Project" --- K2s Western Property Plan --- K2 Gold Website --- Presentations
Actions
BE PREPARED - There will likely be a comment period in January.
Sign the new "Protect Conglomerate Mesa" petition!
Put Up A Yard Sign! - Email bryan@friendsoftheinyo.org and he will bring you one.
Share this newsletter with your circles and make sure those who care about the California Desert understand that Conglomerate Mesa is no longer safe. Friends of the Inyo will not let you miss the opportunity for public comment when it arises. We will notify you through all of our channels, including this newsletter. Be prepared.